Ames Tapers and Painting Contractors
Painters and Decorators Perth Scotland
Transform Your Property With a Professional Painter and Decorator Perth
Professional Ames Tapers Perth Scotland
Welcome to Aarmac Ames Tapers and Painting Contractors. A trusted team of Ames tapers, painters and decorators with a carefully picked approved list of trusted painters, decorators and Ames taping subcontractors. 
Our Ames tapers Perth, specialises in catering to the needs of
Private homeowners
Contractors
Property development companies
Architects
Whether it is small domestic house extensions or large industrial units, Aarmac Ames Tapers Perth have you covered.
Precision Ames Taping Perth
Searching for Ames taper Perth?
Our range of services includes both mechanical taping and hand taping. We offer services of hand tapers, machine tapers, and painters throughout Scotland and the rest of the UK.
Our automatic taping service is available in:
Experience our fast, friendly, and affordable service. Reach out to us today. 
Ames taping - A cost-effective alternative to plastering
Advancements in automatic taping tools have increased the speed of the taping process. This makes it an efficient and economical choice for large property developers.
With modern taping tools and faster drying times, ames taping can be completed at a faster pace than plastering and at a fraction of the cost. It's no wonder that taping and jointing is quickly becoming the preferred method for new builds throughout the UK
Why choose an Ames Taper?
Ames taping is an alternative to traditional plastering that involves using tape and joint cement to join the plasterboard together. Unlike traditional plastering, the tape and joint cement are applied only to the joints and screw holes of the plasterboard, rather than the entire surface.
When executed properly, Ames taping results in walls and ceilings having a seamless and smooth surface, ready for decorating.
Ames taping is the way to go for those looking for a more efficient and cleaner alternative to plastering. Not only is it more cost-effective, but it also dries faster. From a decorator's perspective, there are numerous benefits to choosing Ames taping.
For larger projects, taping tools can be used, but hand work is also an option.For larger projects, taping tools can be used, but handwork is also an option for smaller projects.
This material is commonly utilized in modern construction for its fire and smoke protection properties, in addition to the reasons previously mentioned.
Our team is comprised of highly skilled professionals who provide exceptional taping services of the highest quality.
The leading choice for high-quality painters and decorators in Perth | Scotland
As the leading choice for painters and decorators in Perth, we take pride in our wide range of services. Our services are tailored to meet your specific needs.
Our skilled painters in Perth possess the expertise and attention to detail necessary to transform your property into a stunning work of art.
Whether you require interior or exterior painting, our team utilises high-quality materials and advanced techniques to ensure a flawless finish.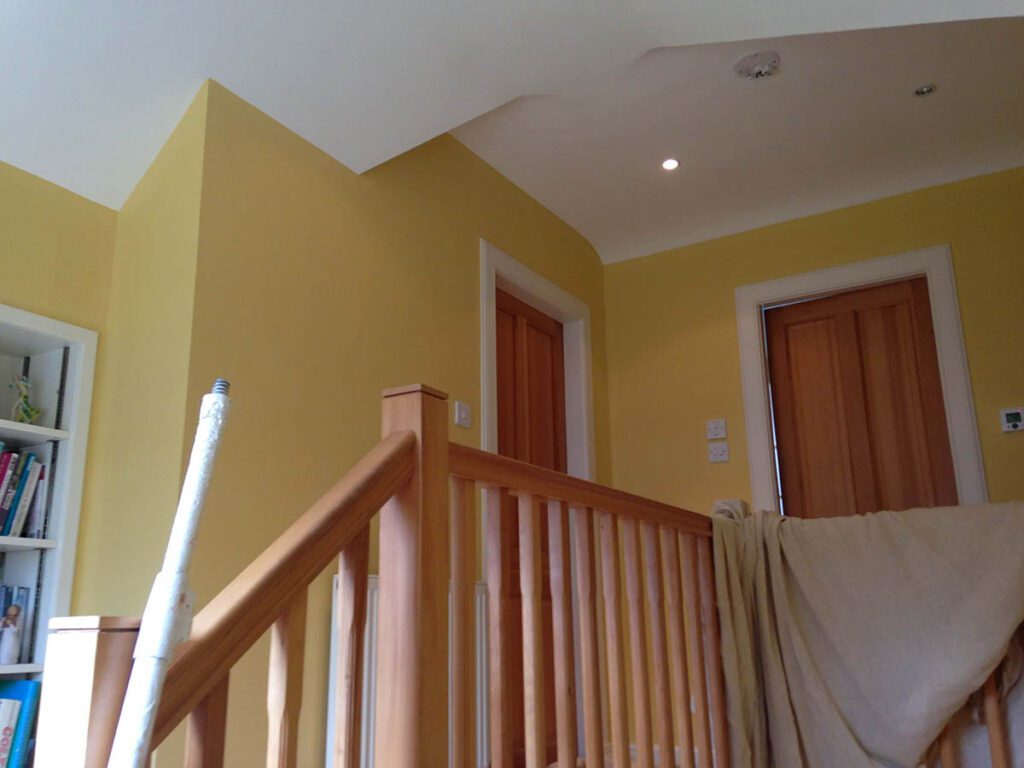 Painter and Decorator Perth
When it comes to finding a reliable painter and decorator in Perth, Aarmac Painting Contractors is the name you can trust. Our years of experience and commitment to excellence have established us as leaders in the industry. 
At Aarmac Painting Contractors, we understand that each project is unique.
Our painters and decorators are available to provide expert guidance in:
Colour selection
Wallpaper installation
Decorative finishes
 Let our skilled painters and decorators in Perthshire, transform your space into a masterpiece that you can enjoy for years to come. 
Our Painting and Decorating Services in Perth:
Interior House Painters Perth: We specialise in transforming your home or business with expert interior painting. Our meticulous application and impeccable finishes will revitalise your space.
Exterior Painters Perth: Protect and rejuvenate the exterior of your property with our durable and high-quality exterior painting solutions. We use weather-resistant paints to ensure long-lasting beauty and protection.
Colour Consultation: Unsure about the perfect colour palette for your space? Our experienced decorators provide personalised colour consultations to help you select the ideal shades and combinations that reflect your style and preferences.
Wallpaper Installation: Add texture and personality to your walls with our professional wallpaper installation services. We ensure precise measurements and seamless application for flawless results.
Surface Preparation: We understand the importance of proper surface preparation. Our skilled team performs thorough cleaning, sanding, patching, and priming to ensure a smooth and durable paint application.
Commercial Painters Perth: Our tailored commercial painting solutions cater to the unique requirements of commercial spaces. We work efficiently to minimise disruptions to your business operations while delivering exceptional results.
Kitchen Cabinet Painting and Refurbishing: Give your kitchen a new lease of life, at a fraction of the cost, with the latest spray painting systems.
uPVC Window and Door Paint Spraying: Transforming your property through spraying uPVC windows, frames, and doors is a cost-effective alternative to replacements. It can save you money while achieving the desired results.
Ames Taping: Looking for an Ames taper in Perth? We specialise in both mechanical and hand taping. Whether you require assistance with small domestic house extensions, new builds, or large industrial units, we have you covered.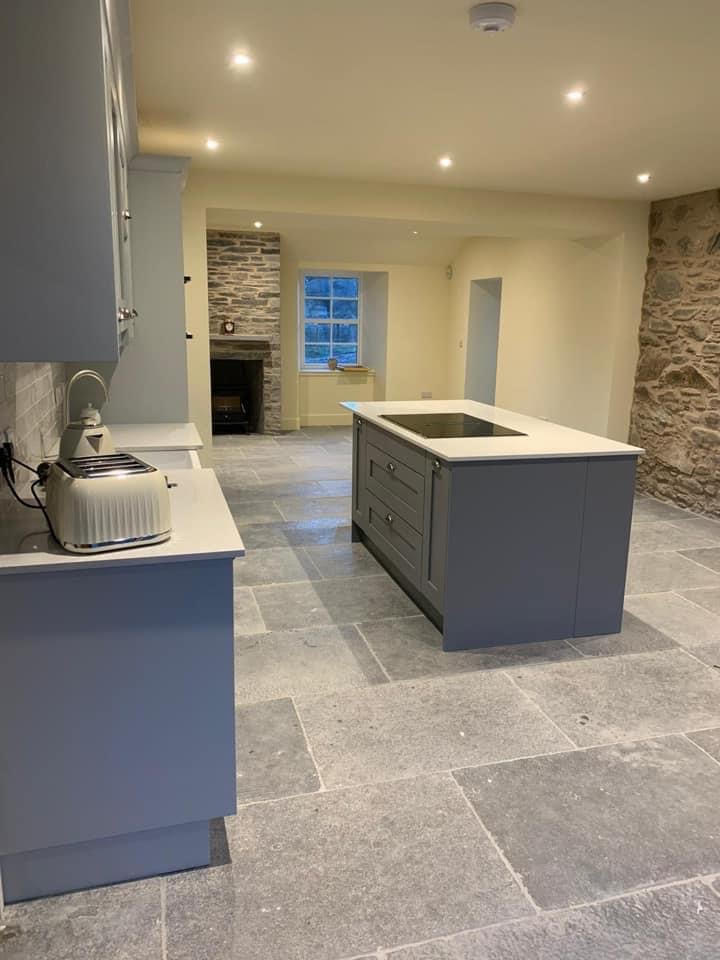 info@aarmacdecorators.co.uk
Why Choose Aarmac - Painters Perth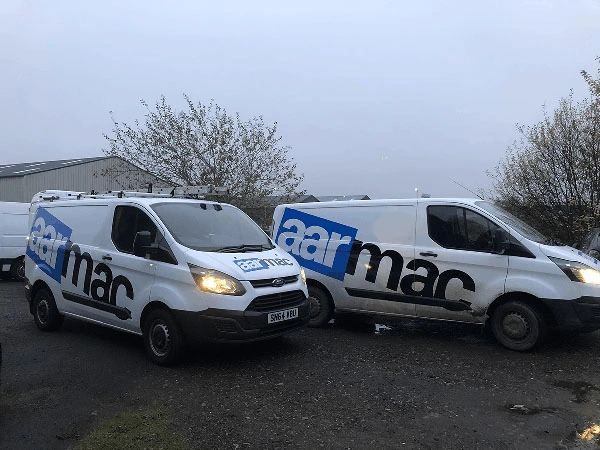 Painting and decorating is a respected trade, backed by professional qualifications. When it comes to ensuring a property is painted correctly the first time, our team of Perth-based painters and decorators at Aarmac possess the necessary expertise. When we talk about "getting it right the first time," it's a commitment we take very seriously.
For many DIY enthusiasts, lacking the essential skills, materials, or knowledge can make tackling a decorating project with the same level of professionalism as an experienced company quite challenging. A successful decorating project demands careful planning and meticulous attention to detail, qualities honed over years of experience. It's also important to acknowledge the significant time commitment required to achieve a high-quality decorating project. Many of our clients have busy schedules, which is why they entrust their decorating needs to the professionals at Aarmac Painters and Decorators in Perth, relieving themselves of the stress and burden of decorating.
When you choose Aarmac to enhance your property, our commitment is clear:
Effective Communication: We prioritise listening to your requirements and maintaining open communication throughout the process.

Tidiness as We Work: We understand that a messy workspace can lead to subpar results. Therefore, our Perth decorators keep the working environment clean to minimise accidents and maintain a tidy property.

Trustworthiness and Reliability: Recognising the presence of subpar decorators in the market, we aim to provide our clients with a service grounded in integrity and professionalism from day one.

Affordability: The Aarmac painting and decorating team in Perth consistently aims to provide high-quality services that align with your budget. We collaborate with you to ensure our work meets your financial constraints and remains competitively priced.

Exceptional Quality: Quality is at the core of our work. Our painting and decorating Perth team meticulously prepares your property to achieve an impeccable finish. This involves tasks such as sanding, filling, and priming to ensure top coats adhere correctly, resulting in a lasting and aesthetically pleasing appearance.

Customer Satisfaction: Our customers are at the heart of our mission, and we consider the job incomplete until you are entirely satisfied. We offer customers the opportunity to review all our work before project completion and promptly address any issues.

Continuous Improvement: Our Painters and Decorators in Perth, we are dedicated to constantly striving for perfection. This includes ongoing training to enhance our skills and regular reviews of best practices to stay at the forefront of the industry.
The most effective way to reach out to our painters and decorators team in Perth is by telephone or by using our contact form. Once you submit an inquiry, one of our Perth-based painters and decorators will strive to schedule an appointment at a convenient time and date to provide you with a quotation. The primary purpose of this initial visit is to gain a better understanding of the scope of the project, engage in discussions about design concepts, and take measurements necessary for the quotation process. Our team of skilled painting contractors can also offer valuable guidance and recommendations on colour schemes and materials that are well-suited for your project. For smaller jobs, we may be able to provide a preliminary price estimate based on photographs; however, all prices will be subject to a final inspection.
We will promptly provide you with a detailed quotation following the initial inspection, which will be communicated to you either by phone or email. The quotations furnished by our independent contractors at Aarmac painting and decorating in Perth will be transparent and free from hidden fees. We will explicitly specify whether materials are included in the quoted price or not. If you require any further clarification regarding your quotation, please do not hesitate to give us a call, and we will be delighted to provide additional explanations. Once the quotation is agreed upon, we will coordinate with you to arrange a suitable start date for the work, ensuring it aligns with your personal or business schedule.
Our approach is time-tested and revolves around the principle of treating every property we work on as if it were our own. We employ professional techniques to consistently deliver a high-quality finish while minimising disruptions and mess. Our meticulous approach has earned us a reputation as one of the most highly recommended decorators in Perth. If you would like to experience our exceptional service firsthand, please don't hesitate to get in touch with us right away!
Residential House Painters Perth UK
Here at Aarmac, our painters and decorators in Perth are dedicated to helping you transform your home into a unique reflection of your personal style. We offer a comprehensive range of domestic painting services, ranging from complete house redecoration to minor touch-ups and exterior painting. Whether you've recently moved into a new property or wish to revitalise an older home, our team of domestic painters and decorators in Perth is well-equipped to bring your dream vision for your property to life.
When collaborating with homeowners, we adopt a meticulous and thorough approach, treating each property with the same level of care as if it were our own. We maintain a tidy work environment to minimise inconvenience and prevent accidents, ensuring that all tasks are carried out with the utmost care and attention to detail. So, if you're searching for 'painters and decorators near me,' your search ends here. We take pride in being recognised as one of the premier domestic painting and decorating services in Perth. Over the years, we have diligently built a robust portfolio of repeat clients, and our mission is to establish a lasting partnership with each new customer.
Our portfolio of past residential painting and decorating projects spans a wide range of services, including complete house redecoration, external render painting, individual room painting and decorating, designer wallpaper installation, wallpaper stripping, fence painting, window painting, shed painting, and much more. We are committed to offering our clients a comprehensive service, regardless of the project's size. No matter the scope of your job, please get in touch with us to discover how we can assist you in achieving your goals!
Commercial Painters Perth
Select Aarmac, our painters and decorators in Perth to enhance the appearance of your commercial property and leave a strong first impression on your clients. The quality of your business premises is crucial for attracting and retaining customers. Our commercial painting and decorating service will give your property a professional, modern, and pristine look. This not only helps in attracting new business but also in retaining existing clients and boosting your workforce's productivity.
At Aarmac, our dedicated commercial team of painters and decorators in Perth will collaborate closely with you to bring your design concepts to life and achieve the desired aesthetics for your property. We have the expertise to rejuvenate both the interior and exterior of your property, making it more appealing to potential clients. Additionally, we offer a colour-matching service to ensure that our painters and decorators can seamlessly align with your company's branding. Contact our commercial painters and decorators in Perth to inquire about our commercial services and to schedule a complimentary consultation where we can delve further into your design ideas.
Perth Painters and Decorators - Blog Posts