Welcome to Aarmac, your premier team of skilled Ames Tapers and Painting Contractors proudly serving Perth, Scotland. With a wealth of experience, we tackle a wide array of projects, from small residential ventures to large-scale new constructions and sprawling industrial complexes. Our commitment shines through in our swift, friendly, and budget-conscious services, always dedicated to satisfying our esteemed clients.
Aarmac employs a dual strategy that combines mechanical/machine taping and hand taping, tailoring the approach according to the project's size and specific needs.
Embrace the economically efficient Ames taping solution, a superior alternative to conventional plastering. This method concentrates on precisely taping and skimming the board joints, resulting in a flawlessly smooth surface with a feathered edge – the perfect foundation for priming and painting.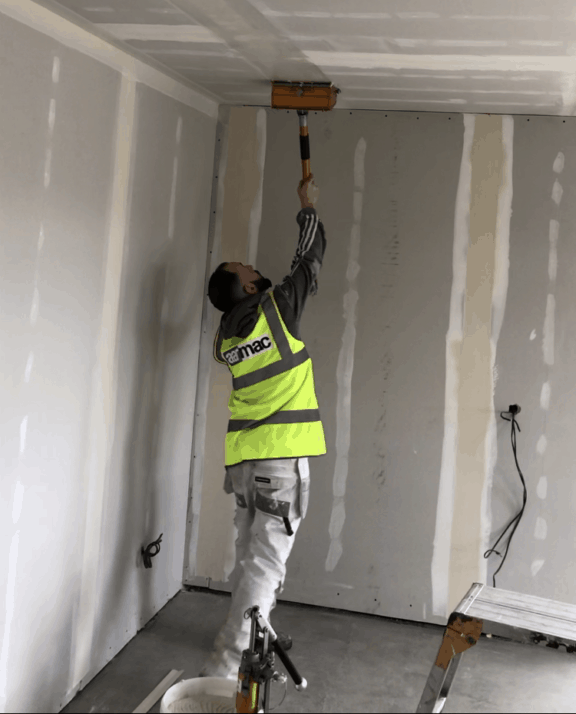 With the advancement in tools over the years, Ames taping can be done at a faster pace than plastering with just as good a finish and is quickly becoming the chosen method for all new builds and refurbs.
A debate often arises regarding the supremacy and skill level of machine tapers versus hand tapers. At Aarmac, we recognise the synergy between the two methods. Both machine taping and hand taping have their unique merits, and we value their distinct contributions.