Welcome to Aarmac Ames Tapers and Painting Contractors – your trusted painters and decorators in Dundee, Scotland.
Our skilled team is committed to delivering top-tier painting and decorating services in Dundee & Angus, ensuring remarkable results.
Count on Aarmac Ames Tapers and Painting Contractors for outstanding painting and decorating solutions that elevate your spaces.
Our Painting and Decorating Services:
Interior Painters Dundee: Transform your space with our expert interior painting services. We use premium paints and finishes to deliver flawless walls, ceilings, doors, and trim results.
Exterior Painters Dundee: Enhance your property's curb appeal with our top-notch exterior painting services. Our weather-resistant coatings ensure long-lasting beauty for your home or business.
Wallpaper Installation: Add texture and personality to your space with our precise wallpaper installation services. We handle everything from patterned designs to seamless finishes.
Surface Preparation: Our meticulous surface preparation techniques, including sanding, filling, and priming, create a smooth canvas for a flawless paint application.
Decorative Finishes: Elevate your interior design with our creative decorative finishes, including faux finishes, textures, and intricate detailing.
If you're looking for a trustworthy painter and decorator in Dundee
Contact Us on 07507763234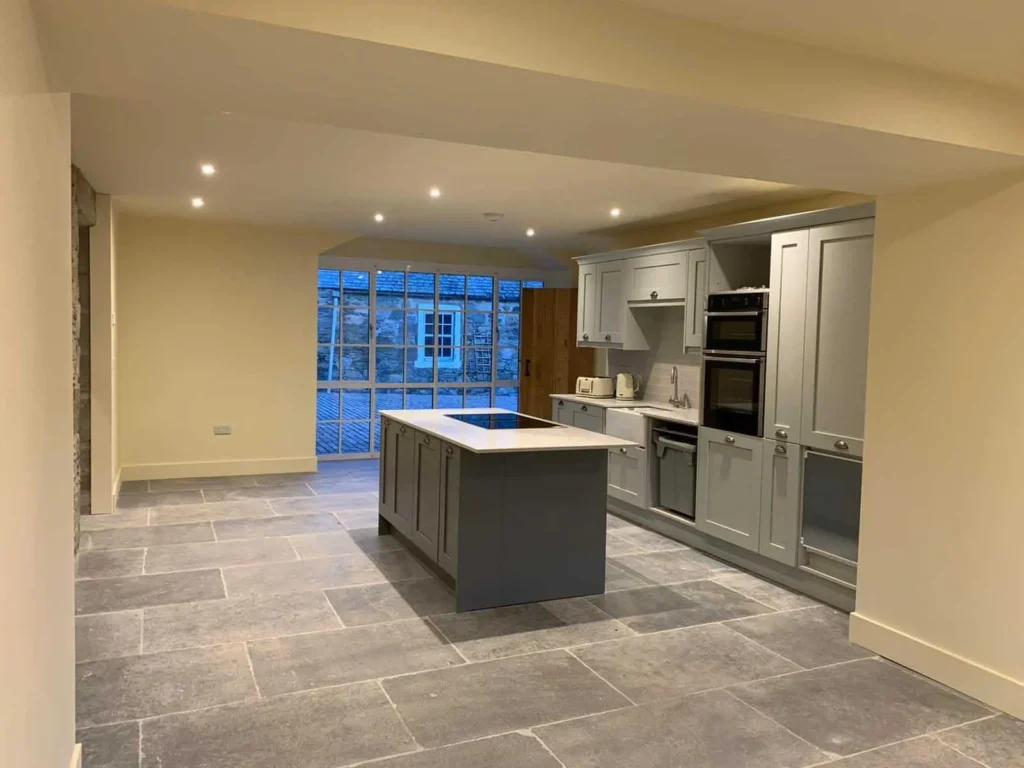 Looking for a skilled painter and decorator in Dundee? Look no further – our team of experts is here to turn your vision into reality.
At Aarmac Painters Dundee, we prioritize delivering exceptional results, unwavering attention to detail, and ensuring top-level customer satisfaction.
Get in touch with us now to set up a consultation and take the first step towards transforming your space.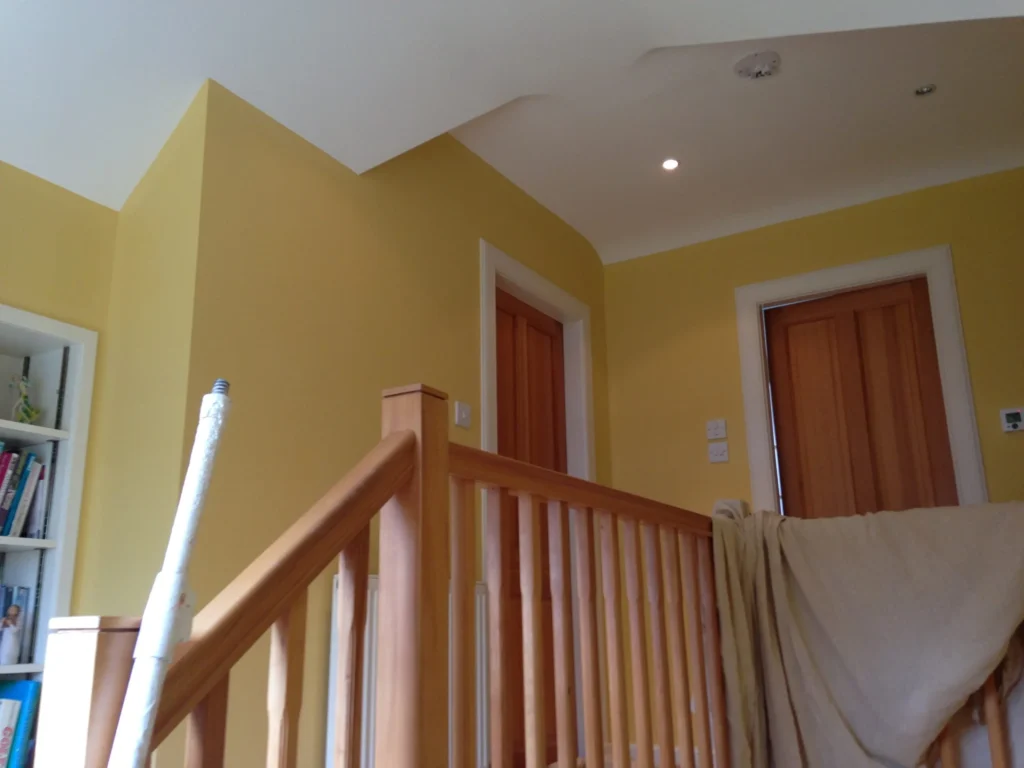 Our interior painting and decorating services cover
Dundee
and its surrounding areas.
We have an unshakeable commitment to delivering top-quality work, regardless of the project's scale. We strive to provide top-notch interior painters and decorators in
Dundee
.
Looking for high-end commercial painters and decorators in Dundee? Look no further than Aarmac!
Our team of highly skilled professionals offers a variety of interior decorating services for commercial properties, including blocks, shops, schools, hotels, and hospitals.
No matter if you're a well-known restaurant chain or a small independent shop, we can design a retail area that will highlight your merchandise and leave a lasting impression on your clientele. You can rely on us to turn your ideas into reality!
Aarmac Ames Tapers and Painting Contractors provide exterior painting services for both residential and commercial properties in Angus.
Painting the outside of a building requires specific techniques and materials to withstand harsh weather conditions. Our team offers a variety of exterior painting services, including masonry painting, window painting and wooden fence, and decking staining.
We take pride in our exceptional results and commitment to customer satisfaction, with many happy customers throughout Dundee and Angus.
If you're seeking experts in exterior painting, choose Aarmac Ames Tapers and Painting Contractors.
The selection of the right painters and decorators is of utmost importance, as the art of painting and decorating is a skilful trade supported by professional qualifications. When it comes to flawlessly executing a property painting project right from the start, our experts based in Dundee are well-versed in this craft. Our unwavering commitment is to ensure perfection from the very beginning.
Numerous casual DIY enthusiasts lack the essential expertise, materials, and know-how necessary to manage a decorating project at the level of a professional company. Successful decorating requires meticulous planning, careful consideration, and a heightened attention to detail – attributes honed through years of hands-on experience. Furthermore, it's crucial to recognise that achieving a high-quality decorating project demands a significant investment of time, a reality acknowledged by many of our clients. If you find yourself in that situation, entrust the task to the professionals here at Aarmac Painters and Decorators in Dundee, and we'll alleviate the stress and burden associated with decorating.
When you opt for our services for your property's decoration, our focus centres on:
Clear Communication: We actively listen to your requirements and ensure continuous engagement throughout the entire process.
Orderly Progress: We believe that a neat process leads to an outstanding outcome. Our decorators in Dundee follow a philosophy of cleanliness-as-you-go, minimising accidents and upholding the property's tidiness and organisation for our clients.
Dependability and Trustworthiness: Acknowledging the prevalence of subpar decorators, we are committed to offering a service built on integrity and professionalism right from the start.
Cost-effectiveness: Our team of painters and decorators in Dundee strives to deliver top-notch quality without burdening your finances. We collaborate with you to ensure our services align with your budget, all while maintaining competitive pricing.
Exemplary Quality: Quality forms the foundation of our approach. Our Dundee painters and decorators meticulously prepare your property, utilising techniques such as sanding, filling, and priming to ensure excellent adhesion and enduring aesthetics.
Customer Satisfaction: Our customers are the driving force behind our work, and we consider our job incomplete until they are content. We give our clients the opportunity to assess our work before the project's completion, ensuring that any concerns are promptly addressed.
Constant Enhancement: At Aarmac Painters and Decorators in Dundee, the pursuit of perfection is ongoing. We engage in regular training to refine our skills, consistently reviewing best practices to remain at the forefront of the industry.
When you select us, you are choosing a team that priorities professionalism, quality, and customer satisfaction above all else. Reach out to us to experience the finest in painting and decorating services in Dundee.